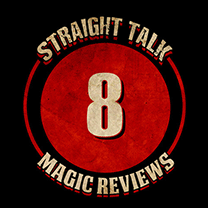 What is wallet.?  I will give you one guess.  With this minimalist wallet you can perform numerous effects that are taught on the downloadable password protected instructional videos.  For a quick preview of the effects I refer to the ad copy quoted below and then I will address the specifics.
"wallet. is a deceptive utility device disguised as an everyday minimalist wallet that allows the performer to accomplish visual effects, including a variety of magic routines that look and feel effortless! With wallet. you can perform: Transformations, Visual switches, Appearances in the spectator's hands, Card to wallet, Disappearances in your spectator's hands, Predictions, Object to impossible location and so much more! It's perfect for any type of performer, from mind readers to the visualist… you'll find something that suits your taste and style!
The wallet itself was designed to be sleek and traditional, made from high quality leather. Most importantly it was designed to be a tool for the pro magician.  The best part, it doesn't look like a magic prop!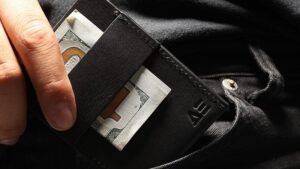 wallet. has a deceptive secret within the design, hidden in plain sight, allowing your spectators to examine the wallet throughout your routines!"
So what does all that mean?  Here is the skinny:  wallet. looks like a real wallet and can actually be used as an everyday wallet so long as you only want to carry one credit card, one driver license and a small amount of cash.  Now in 2020, a year I think we are trying to get passed, the world has changed.  People no longer wear wrist watches as much as they used to and instead use their phone.  We don't carry cash and credit cards as much because we use our phones.  What we really need is a small wallet to carry our ID (and maybe one credit card).  My prediction is that within a few years we won't even be carrying driver's licenses because there will be digital files we can transmit when needed – sorry officer I didn't realize the light was red.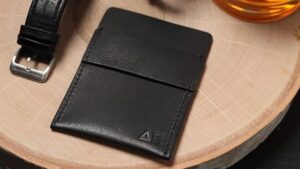 With your $40 purchase you get the wallet in a small black ziplock bag that looks like the type of bag that packages astronaut's freeze dried ice cream.  If you don't know what I mean, it doesn't really matter.  Just go with it.  On one side the wallet has a compartment for a credit card and on the other side it has a strap which looks likes it is designed to hold a few folded bills.  That strap is the out to lunch utility band.  The wallet is made with quality leather and it is finished nicely.  The letters "AE" are pressed into the leather.  The wallet itself measures three and three quarter inches by two and three quarter inches.  The gimmicked part of the wallet is not detectible to the average spectator who can hold the wallet when the routine is over.
The Wallet comes with 4 videos.  The first is 29 minutes and features the Other Brothers sitting on a couch explaining the Wallet's construction.  Then, Nicholas Lawrence teaches a routine in which he drops a dollar coin into the wallet, which turns into 4 quarter which then turns into a dollar bill.  When the routine is over the Wallet can be handed out for casual inspection.  I would not give it to a forensic wallet examiner, but your standard spectator that is not looking to make your life miserable should be ok to handle the Wallet.  The routine is not hard and will require minimal practice.  Lawrence then teaches a routine in which a credit card visually turns into a dollar bill and then back into a credit card.  It is quick and fun and will require minimal to no practice.  Then the Other Brothers teach how to use the Wallet as a switching device.  This is a great tool to switch mercury folded cards.  One of the Daryls teach a down and dirty how to on folding a mercury card for those that don't know how to do it.  The Other Brothers suggest using the switching method for switching a spectator's dollar bill for a dollar bill that you know the serial number.  Maybe switch a spectator's dollar for one that has a prediction written on it that the spectator will believe magically appeared.  The Other Brothers then teach an out to lunch trick which is so simple and looks great with wallet.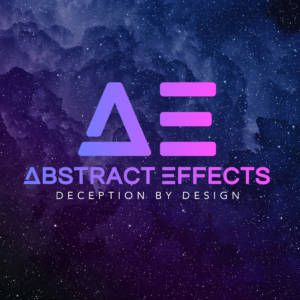 The second video is about 3 minutes long and the Other Brothers are sitting on the couch and teach another transformation in which a card turns into a bill.  The third video is about 5 minutes long and they teach an idea developed by Justin Flom in which the Wallet can be used for a peek.  The peek is solid and easy and it works.  The final two and a half minute teaches how to pull a full sixed Sharpie out of the Wallet which is about half the size of the Sharpie.  This is not for me, but I think many people may really enjoy this quick and visual trick.
Some may find that getting cards in and out of the Wallet to be a bit difficult and not so smooth because it is so tight, but I have not had the Wallet long enough to see if it loosens up.
This wallet is easy to carry with you everywhere and you can easily perform a substantial set of magic and mentalism with no notice of all.  Wallet is simple and effective at fooling.
I appreciate Murphy's Magic asking me to review this product so you can consider my thoughts before making a purchasing decision.  If this is a go, you can find wallet at any Murphy's Magic dealer.