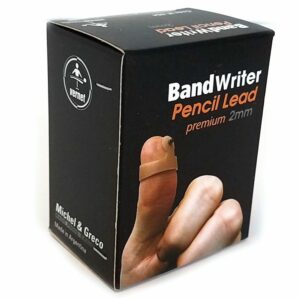 If you want to rock the house with old school mentalism techniques, this thumb writer is the perfect accessory. It is comfortable, small, hard to detect and writes great.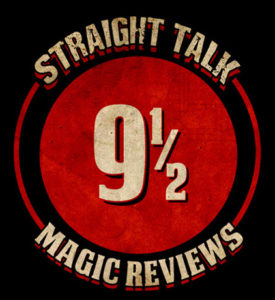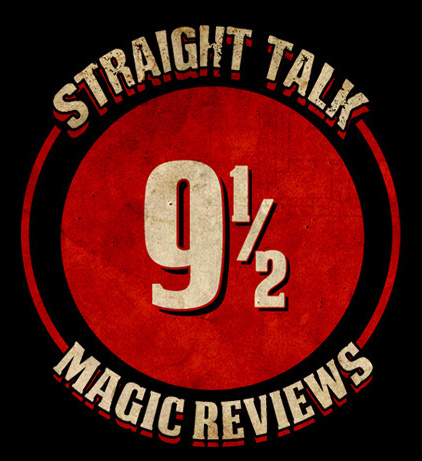 This is an accessory that needs no introduction. In fact, there is no routine instruction and the writer is sold with a one page pdf that primarily teaches you how to replace the writing lead nub. Vernet recommends several published resources for routines including 13 Steps and several others.
With your $18 purchase you get the gimmick, one pencil nub that will wear down with use and a thumb pin to help replace the lead once it runs out. You also get a link to a pdf sheet of instructions. The pdf contains two links where you can find replacement lead.
The ad copy states:
"The most powerful tool that a magician can use, now in a NEW model.
ULTRA COMFORTABLE
ULTRA STABLE
ULTRA GRIP
Vernet Band Writer was specially designed to have a firm grip to the fleshy pad of the thumb and keep it absolutely invisible for the audience.
Vernet Band Writer is ideal for those who couldn't find themselves comfortable with other "writers". "
This writer is really great. It is comfortable (on my thumb) and very easy to write with. Anyone can use this with minimal practice and the bang is tremendous. Some say that you can perform a blockbuster routine with just this amazing mentalism gimmick.
Thanks to Murphy's Magic for supplying this awesome little tool for me to review. If you don't have a swami or boon, this is a great place to start and end. You can pick this up at any Murphy's Magic dealer.