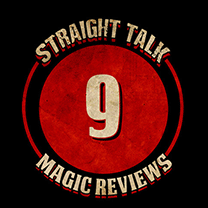 In 2015 Peter Turner released this 42 page e-book on mentally forcing playing cards. This short read will challenge you and make you think.  It will up your game and make you want to try
As described by Turner:
"In Volume 1 Peter Turner teaches you all the nuances of psychological forces, and most importantly, how to make it hit every time.
This eBook does not just teach you a simple technique. In this 42-page eBook, you will learn how to force EVERY SINGLE PLAYING CARD just by using words!
Imagine that you are able to force every single playing card without the use of a deck of cards.
But it does not stop there. Peter Turner teaches you complete routines and details on psychological forcing. Peter even teaches you how to force the Joker!
Peter Turner is one of the best mentalists in the world and, in this eBook, he teaches you some of his hidden secrets that have never been released anywhere else.
This is a no brainer! Get it now!"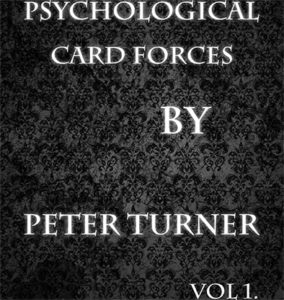 This ad copy really makes you want to buy this e-book for $29.95, doesn't it? If it does, you won't be sorry.
Turner does in fact teach you how to force certain cards and suits, but I disagree with the above statement that you will hit every time – you won't. It is just impossible to hit every time.  Different people think differently and you should not expect to read this book and get the bull's eye every time.  What you will realize after reading this great material is that you are more in control of your spectator's answer than either you or the spectator realized.  It will be a bit challenging to try some of these methods out, but it will be fun.  And, Turner does not hang you out to dry, he teaches methods to get passed a mishit in a way that often won't even get noticed.
This material will require lots of practice and lots of work. It is pretty thought evoking and he teaches a ton of mentalism theory and also refers you to other mentalists' material.  I won't describe any of the techniques taught in this e-book, but it is all great stuff.  This is not all new stuff, but some of it is his take on classic mentalism.
Turner really has a handle on his craft and I highly recommend Volume 1. I plan on going through all of his work and impressed with the thought that was sunk into this e-book.
This product is available through any Murphy's Magic retailer.