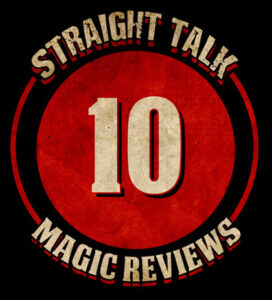 What a great collaboration – again!  It really is great that John Bannon partners with Big Blind Media and always delivers great material.  In this case, he took a classic and updated it so it can be performed on ZOOM.  I would say he made a classic, a bit classier!
John Bannon has a real great ability to take other's plots and refine then.  He massages them and tweaks them and delivers what seems like a totally new trick.  I love Daryl's "Untouched" and have been performing that great trick for years.  The Untouchables is Bannon's version of Untouched.  What he did was so simple, yet this little twist made the trick so great to perform over the internet.  I just love how Bannon thinks.  I wish I thought of this myself.
In a nutshell, the spectator has their own deck of cards and they shuffle them.  They show the cards to the webcam and they deal cards and shuffle card and deal more cards and ultimately they pick two cards.  For one card, they remember the value and for the other card they remember the suit.  By doing this, the spectator created a new card by combing the suit and the value.  The magician, on the other side of the internet, does not see either card.  However, the performer holds up a single card and as the spectator names their newly created (and unseen card) the performer turns around the card and it is in fact the magically created card.
This is really a beauty.  It is great for beginner magicians and quite honestly it is great for magicians of any level of experience.  There is no sleight of hand.  The trick is easy to learn and really easy to perform.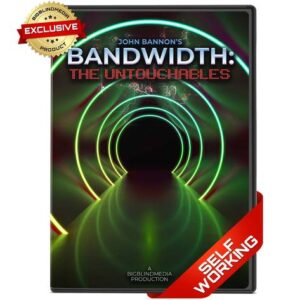 With your $9.99 purchase you get a performance track and an explanation segment.  Bannon performs the trick to Liam Montier and show what a great trick it is.  In the explanatory session, Bannon explains how to perform the trick and reveals the simple, but completely fooling secret.
I wholeheartedly stand behind this update to one of my favorite sleightless card tricks!