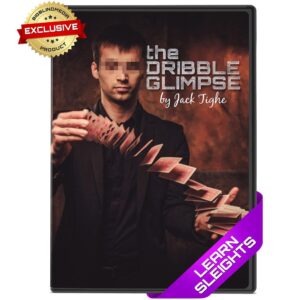 With any deck of shuffled cards the performer dribbles the cards and the spectator calls stop.  The selected card is shown and the rest of the cards are then dribbled on top of the selected card.  The cards are immediately handed to the spectator to shuffle and the performer is easily able to divine the selected card.
The spectator truly calls stop at any point and the card is truly a selected card.  When the card is displayed to the spectator, the performer is turned away and cannot see the card.  The move required here will take a bit of practice and I recommend setting up your phone and video recording the performance so you can see what the performer sees.  The move is not too hard, but the timing is key otherwise you will bust yourself.
Jack Tighe, a Big Blind Media, magician presents this move and credits the Chinese Deal from Vernon's Inner Secrets of Card Magic for some inspiration and pieces of the move.
The download costs $10 and is 7 minutes long.  Jack Tighe performs the move to Liam Montier and then explains it to him, rather quickly.  I think that there could have been more explanation and I would have liked to have seen a performer's camera point of view in the instructional portion of the video.  However, I truly think this move is a great one.  You need to be careful of your side angles, so make sure you are not surrounded when using this little bit of trickery and have your spectators right in front of you.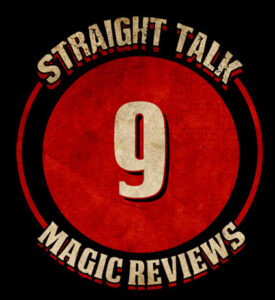 The video has the excellent production quality that we have all come to expect from BBM and I have only compliments to their consistent superb output.
When I watched this video I was thrilled at this move and am going to put in the time needed to make this move flawless and invisible.  I recommend this download with two thumbs up.