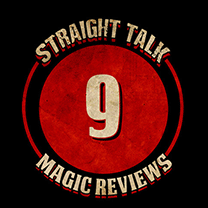 Nick Trost has added volumes to the card magic fraternity. Subtle Card Creations, Volume 6, is the latest posthumous release with tons of great card magic.  This 237 page book is a welcomed edition to the series.
There are over 100 card tricks presented in this sixth volume and many of them require some basic card handling skills. If you are looking for knuckle busting sleight of hand routines, this is not your book.  Many of the routines require an advance set-up and some do not require any set-up at all.  This book also references, at times, earlier volumes from this series so this book should be read in order.  Volume 1 is extremely hard to find, but the other volumes are readily available.  This is not a book for absolute beginners as it references various moves and sleights without explaining how to do them, assuming that the reader already has the basic moves down.
Many, if not a majority, of the tricks are gambling or poker tricks and some use the Gilbreath principal which I always found bewildering. There is a chapter of tricks using ESP cards in addition to the multitude of tricks, all with a regular deck.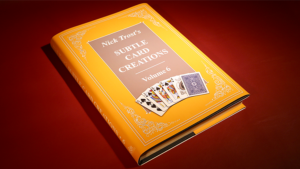 The writing is very easy to follow so learning the tricks is not difficult. But, because there is so much material in the pages of this book, it took me over a month to read.  I will probably read it again one of these days to pick up those tricks that I liked and want to remember.  I have already added some tricks to my repertoire from this volume.
The book, published by H&R Magic Books, is a 7 by 10 inch hard cover book. Each book in the series has the same book cover, but with a different color; this edition is yellow.  The quality of the paper is excellent as is the content and the numerous illustrations. The book sells for $50 and it is a great value for the amount of material you receive.  The book starts on page 1351, picking up from the last page of Volume 5.
I am thrilled to be able to recommend this sixth volume and to be able to say it is excellent.
This excellent addition to your library can be purchased at any Murphy's Magic dealer.