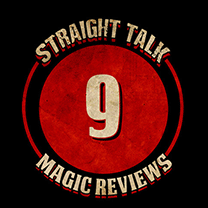 Squeeze is Frederik Hojman's video download that teaches you an instant Rubik's cube solution with a non-gimmicked cube from a seemingly shuffled position.  With Squeeze, the performer shows a mixed-up cube in the performer's hands.  They see him shake he cube and it is instantly solved.  It is really visual and worth the download.
With your $10 download from Vanishing Inc. you get a 25 minute video with Hojman teaching the trick and a one-page pdf that contains a certain algorithms so you can perform a false shuffle and make the trick look even more amazing.  The video is excellently produced and well organized.  It is edited very nicely and thankfully, the important portions of the video are shot with an over-the-shoulder point of view so you know exactly what to do.  This angle is so often missing from instructional videos and I applaud Vanishing Inc. for recognizing that when it is necessary.  There are also some shots that have screen-in-screen shots so you can see both the over-the-shoulder shots as well as the spectator's point of view.  Well done guys!
You are taught how to set up your cube from the solved position and of course how to perform the trick.  The trick is not complicated, but will take some practice to look magical.  To perform this trick you will need a good cube.  One that moves easily and quietly.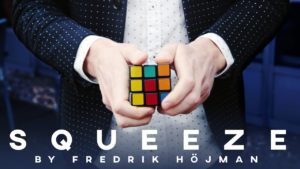 Johman's teaching is very clear and very easy to follow.  He speaks at a perfect pace to follow his thoughts, look at the screen and fidget with your cube all at the same time.  This trick will require a set-up as discussed above, which takes about 2 seconds to get into.  You could get into set-up position in front of a spectator that is not familiar with a cube by performing a few false shuffles and giving the appearance that the cube is fairly mixed. 
If you want to amaze with a cube, this is an excellent and inexpensively priced choice.  Its only 10 bucks, why not!