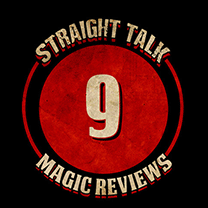 Rogue by Steven Palmer and Big Blind Media is a mentalism/card trick project that teaches 8 different tricks, some sleights, shuffles, moves and tiny card gaffs. This is well worth the $30 it will cost you to own this monster DVD.
With this DVD, you will learn several really strong routines in which you read your spectator's minds or they mentally send you the card they are thinking of and you slay them!  Each trick is performed by Palmer to an audience of 1 or 2 and then the trick is explained by Palmer with Liam Montier as his side-kick.   The production quality of the project is excellent as is customary for Big Blind Media, but my only complaint is that there is no introduction track.  You pop in the DVD, hit play and then Palmer starts explaining the method behind one of the tricks without putting it into context.  Not a biggie, just thought the organization of the DVD could have been a tiny touch better.
The tricks are not difficult to perform, but some require a stack or some memorization and some require some fishing. Palmer teaches basic mentalism scripting to make your fishing seem like mind reading and it is a very good introduction for newbies.  Don't be fooled by my last comment however, because this DVD has some really strong professional routines that could and will fool a magician.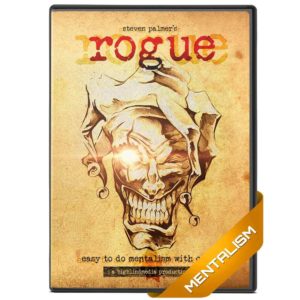 On one of the routines the two spectators seemed a bit confused by the complexity of the routine, but that can be adjusted and clarified by the performer.
There are some easy-to-make gaffs used here that should not scare you and will only enhance your game. The routines are easy to learn and will really blow away your spectators.
This DVD has a very strong endorsement from Mark Elsdon and it is well deserved.
I can highly recommend this project because of the ease at which you will learn the tricks and the amazement that it will provide to your audience.
Thanks to Murphy's Magic for supplying me with this DVD so I can give you my honest opinion.