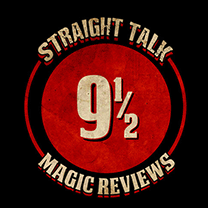 Mixed Perception by Cameron Francis and Big Blind Media is a superb packet trick that starts off with a full deck — so it does not feel like a packet trick. Francis has a fountain inside his head that produces card tricks and routines and this one kicks butt!
With your purchase you get 6 special cards, a small instructional booklet and a downloadable password protected online 16 minute instructional video. The cards are designed to be used with a red rider backed deck of Bicycle cards.
With Mixed Perception, from the spectator's point of view, the spectator or group of individuals pick 6 random face-down cards from a deck by touching from a fan. They get out-jogged by the performer and then stripped out of the deck and used for the remainder of the performance.  The spectator can see several different cards and then picks a single card after the packet gets mixed and shuffled.  Then the performer magically causes the unspoken selected card to turn face up as all the other red-backed cards are displayed face down. Then, the selected card is turned over and the red rider back is changed into a totally different card back.  Then, the other red backed cards are turned over and all the faces are shown to be blank.
The effect is truly astonishing, well-structured and easy to perform. On the short instructional video, you see Francis perform the trick and then teach it.  The instruction is excellent and clear.  You should practice the handling a bit before taking this to the masses, but it is more a question of memorizing the trick since it is very easy stuff.  I would say almost self-working, but not.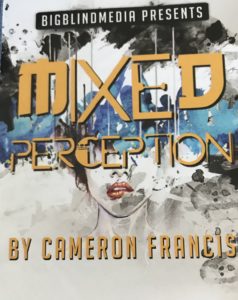 At the end, you are able to show the selected card freely, but not all the other cards can be handed out. However, you can display them in a way that will minimize your spectator's interest in seeing the blank cards.  The selected card does not always have to be the same, but you will need to supply some alternative cards with different backs if you want to change it up.  This is a great trick for strolling or close-up routines!
This is another Cameron Francis beauty destined to be a classic. I love this one!