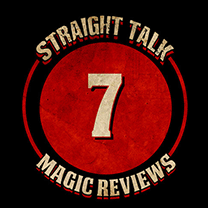 Mind Invasion is a Morgan Strebler peeking method brought to us by SansMinds. It is a quick and to the point.  Performing this takes some belief in yourself as a performer and some real-life practice, but it is worth it once you have it down.
When you buy Mind Invasion you get a short 13 minute DVD taught by Strebler. The DVD starts with a few live performances of Strebler performing this mind reading trick to spectators on the street.  My issues with these performances are that they are heavily edited and just partial performances.  I would have liked to have seen a few performances with a single camera shot and no edits from the spectator's point of view.  You do not get a real sense of what this looks like in real life from the DVD.
The teaching of this peek takes just a few minutes. The DVD production is excellent and the teaching is clear and easy to understand.  The peek requires you to use a specific type of business card stock which is sturdier than some cheaper business cards.  Although the card does not need to be a business card, it is a great way to hand out your information if one side is blank and has room to write on it.  You perform this with one card and it takes about 2 seconds to prepare the card which can be done on the spot.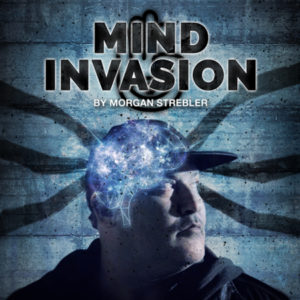 When the spectator is done with their drawing, which you will divine, they fold the card up twice so it is in quarters. This peek method allows you to see the entire drawing and the entire face of the card.  I think there is a bit of heat on you when you do the peek and for that reason it will take significant confidence and feigned nonchalance.  Some mentalism requires more guts than other tricks and this is up there.  Your angle considerations will require that the spectators are in front of you and not on your side or behind you.
Strebler credits several mentalists, including Osterlind, Mann, Cassidy, Turner and others.
The great thing about Mind Invasion is that you are ready to go at a moment's notice and don't need anything except a card and a pen. If you have the constitution to walk in Strebler's shoes you will love this!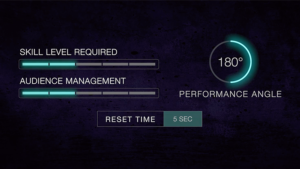 At the time of the writing of this review, Mind Invasion is available for purchase for $19.95. Based upon the very short video and the single peek taught, I think this is slightly overpriced.  Yes, it is only $20 bucks, but I would have expected more performance tips from Strebler and more audience interaction analysis for that price.  If the DVD had more, the rating would have been higher.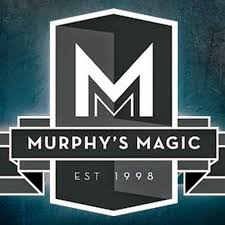 Mind Invasion is available at your favorite Murphy's Magic Retailer.