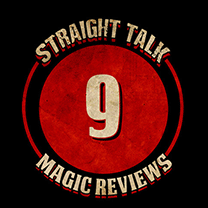 Gerti Reborn by Romanos is a great trick. Magic Tao manufactures the gimmick which allows you to perform the mind reading "which hand is it in" effect with ease, using two identical coins.  One is signed by the spectator and the other is not.
With your $25 purchase (which I think it is a tad pricey – it should sell for $20 at the most) you get the gimmick, a small plastic envelope to hold the gimmick and allow for ease in transport, and access to a password protected vimeo that is almost 47 minutes.
The gimmick is excellently made and it is easy to carry with you all of the time, but be careful not to lose it. Use the supplied plastic envelope to protect your investment.  The trick is very simple and straightforward.  Although the trick calls for you to hand out the gimmick to the spectator, it is very unlikely (although possible) that your spectator will identify the nature of the gimmick and thus the method, at least in the American version.  Gerti Reborn is sold not only in a U.S. version, but also a U.K. and Euro versions.  To perform the trick you will need two coins and a permanent marker to mark one of the coins.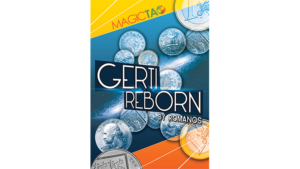 The instructional video is taught by Costas from Magic Tao which consists of him sitting on a couch and plain wall in front of a tripod mounted camcorder. During the instructional video he amply explains how to use the gimmick and teaches a few different (although very similar) routines using the Gerti Reborn gimmick.  He does a few demonstrations to his younger assistant at Magic Tao, which is a bit lacking because he is a magicians and feigns surprise.  His reactions are not real-life reactions.  If you want to see snippets of real performances and reactions go to the promotional video and you will get a better sense on how it plays to lay people.  It is unfortunate that the live performances were not included on the instructional video.  A small complaint is that during much of Costas's explanation, his assistant is gesturing and chiming in and I found it to be a bit annoying.  The video did not need to be 47 minutes and could have and should have been 10 – 20 minutes.
This trick can be performed immediately after you know the secret because it is very easy to perform. This is a very worthwhile trick and because you can carry this with you at all times, you will be ready for mindreading at a moment's notice.
Other than the slightly elevated price and the above-criticism on the instructional video, this is a must-have for any mentalist or magician.
This great product is available at any Murphy's Magic dealer.