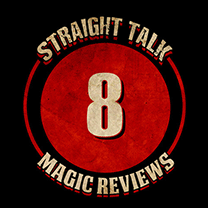 Fizz Master is Paul Harris and Eric Mead's creation. With an introduction by Paul Harris, he explains when he was working on the Art of Astonishment he saw some people having a blast spurting beer at one another and he thought to himself that magic should be at least as fun.  From this Fizz Master was born.
In a nutshell, Fizz Master is an impromptu routine in which two cans of soda or beer (or other carbonated beverage) are produced. One can is left in sight and untouched.  The other can is shaken up over and over into a pre-explosion state.  The performer indicates that he will magically transfer the pressurized carbonation from the shaken can to the unshaken can.  It is clear that the unshaken can is not accessed by the performer.  The performer then opens the shaken can and nothing happens.  Just a normal opening of a can.  But, moments later when he opens the can that has been untouched, it explodes like you expected the other can to explode.
The routine is demonstrated by Wayne Houchin with old video footage from one of his stage shows. The method, explained by Houchin, is easy to learn, understand and perform.  The video from the stage show is not great quality, but you can see the power of the effect.  Although he performs this trick on stage, he mentions that this trick is meant to be done impromptu at parties and barbeques.  I will seek out outdoor opportunities to perform this at least once a year.  Houchin also suggests that the routine can be performed as a Russian roulette routine as it is presented on a Paul Harris' DVD from so many years ago.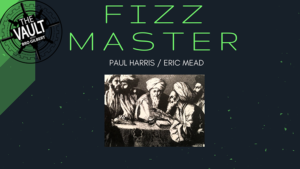 The downside is that you will likely get sprayed with the soda or beer, but the upside is that it is such a fun routine that you can do anyplace and anytime – appropriate for spraying soda. One caveat is that after the can has the volcanic explosion, you will not be able to hand out the can for inspection.  You should probably have a garbage can near you to throw out the can so it is not handled by any spectator.
Overall, this is a super fun routine that will create a crowd around you as you are performing at a summer barbeque. You can ham it up by saying you will open the first can in your face and your friends will love to watch as they anticipate a total mess. The cost of this download is $10 at www.murphysmagic.com.
This trick is fun, impromptu and will get a laugh. Wherever there are cans of soda and beer, there is the opportunity to grab the attention of a party and become the Fizz Master.