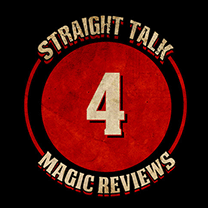 Everlast is a "never-ending ring writer" that allows you to perform standard mentalism routines that you could perform with a nail writer or swami, but you don't have to ditch anything and can wear it 24/7.
What you get with Everlast is a good-looking silver ring with a permanently attached  gimmick that allows you to write in a pencil-type writing.  You also get a link to a downloadable or streaming instructional video that is 12 minutes long.  I like the look and feel of the ring and would have been thrilled with this product if it fit!  I wear a size 10 wedding ring so I ordered the size 10 Everlast ring.  Problem is that the Everlast ring is meant to be worn on your thumb, not your ring finger.  I cannot even get the Everlast gimmick past the knuckle on my thumb so this is unusable for me.   There is no indication that I saw prior to ordering this product that the Everlast ring is meant to go on your thumb.  Because it only comes in two sizes; 12 and 10, I guess that most performers will need a size 12.  Another issue related to the Everlast product is that it is a thumb writer.  If you, like me, do not feel comfortable wearing a thumb ring, because it is not your style or persona, then you should take a pass.
The instructional video teaches a few decent routines, but the quality of the video is not stellar and it only lasts about 12 minutes.  There are live performances, but the teaching on the one "move" is lackluster at best.  I would have expected more for such a good and versatile gimmick.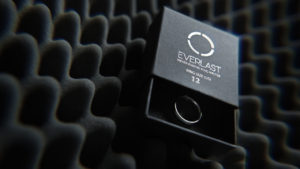 The writing itself looks like pencil, but it has more of a silver tone.  And, the writing looks like it came from a dull pencil point by someone that is not pressing very firmly.
Overall, I think this gimmick is great, inexpensive and has tremendous potential.  You can wear this all the time and always be ready to impress and read minds.  Needless to say, it cannot be handed out for inspection and that is the point — it is invisible to your spectators.
My biggest issues are with the sizing of the actual ring and the appearance of the print.  If it were not for the sizing issue, this would have scored above an 8 out of 10, but due to the issues described above, I have to give this product a 4 out of 10.
Everlast is available at any Murphy's Magic dealer.