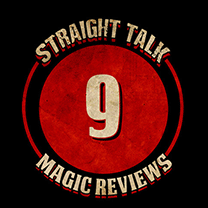 ESP By The Numbers is another great Big Blind Media and John Bannon collaboration. The trick comes with 26 specially printed ESP cards and a link to a password protected 28 minute instructional video that is hosted on Vimeo.  The instructional video teaches the main trick and then a second trick that used regular cards.
In ESP By The Numbers, the performer apparently shuffles a small deck of ESP cards after displaying the 5 different shapes and that each card has a different numerical value on it. After a very random looking selection process, the spectator picks 5 cards.  It turns out that the 5 selected cards match prediction that has been in full view of the spectator the entire time and then, as a kicker, the values on the different cards add up to a number that appears on the back of the prediction card.
The trick combines a clever method and it is self-working and requires no sleights. The instructional video is your typical Big Blind Media excellence in production.  The teaching by Bannon is superb and he is accompanied by Liam Montier for the explanatory segment.  The video starts off with a performance to a layperson and that performance is the promotional video.  Check it out because it is a fair video and what you see is what you get.  The trick is very easy to learn and perform.  You should not perform this trick twice to the same people for reasons that should be obvious to any magician.  At the end of the trick, the cards can be handed out.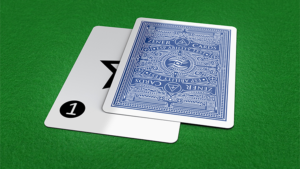 The video also teaches Bannon's Matrix Reloaded which teaches a very fooling routine with the same method and regular playing cards. At $25 this trick is a good value and is a great trick for any parlour or casual setting.  It will fit nicely into any ESP routine or mentalism set.
The custom printed cards are the same size as your standard poker playing cards and are well made, but they do not match the cards that are in the promotional video. The included cards have a specially printed blue-back design that say "Zener Cards" and "ESP ABILTY TEST".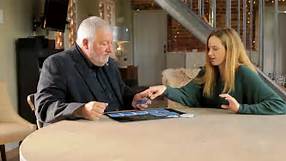 I think we can assume that when John Bannon releases a project it is going to be excellent. This latest product confirms the rule.
Highly recommended!
This excellent product can be purchased from any Murphy's Magic dealer.