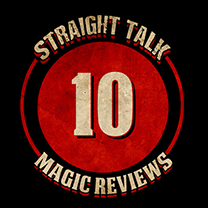 Cups & Balls, Vol. 2, just like Vol. 1 receives a perfect score… 10 out of 10! As always, Daryl's teaching is excellent and his step-by-step instruction in teaching various routines is unsurpassed.
Unlike Cups & Bals Vol. 1, which first teaches all the sleights and moves you need, Volume 2 assumes you know the moves and teaches you full routines. Daryl does go over sleights and transfers however along the way.
Daryl first teaches Nick Trost's cups and balls routine, which is easy to learn. After teaching the routines, he uses clear cups so you can see where all the balls are at all times.
This DVD is truly like having a private lesson from a master magician.
The production value of the video is excellent as are the selection of the different camera angles to demonstrate what is happening behind the scenes.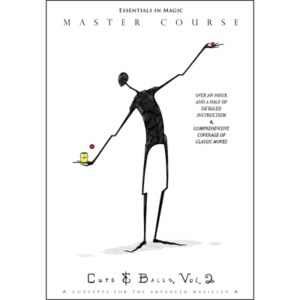 Daryl also performs and teaches the famous Dai Vernon Routine. The routine is fantastic and Daryl's informative and eloquent teaching style puts you in a position to learn it quickly.  After teaching the standard routine, Daryl teaches Dai Vernon's impromptu routine that you can perform with normal glasses (with paper wrapped around them) and impromptu formed balls out of paper or aluminum foil.
Daryl reviews various subtleties and what not to do – which is arguably more important than what to do.
Like the first volume, there are Spanish and Japanese tracks available for our brethren in other countries.
This DVD retails at any Murphy's Magic dealer for $14.95, which is a super value for your money.
This project get the highest rating and should be in your collection – there is not excuse not to buy this DVD. It is an excellent project that presents a magical classic which is superbly taught by the late and great world class magician Daryl.  What more can you ask for?
This great DVD is available at any Murphy's Magic dealer.