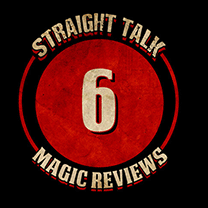 Colorfool is a gimmick that enables you to visually change a card back or face and then change it back again instantly.  The performer holds a card length wise across the deck and it looks like a special effect.
The bottom line is that I would not use this in person, but this is great for social media magic.  My issue with performing this is person is that there is a possibility of exposure due to lighting and angles.  That is a problem with so many tricks, but with the particular gimmick, you may be able to see some lines that will give away the effect.
The gimmicks cannot be handed out, but the card that color changes can be switched in and out if your performers just absolutely need to touch your cards.
It is easy to learn this effect by watching the 16 minute youtube video taught by Zatko, but I also found that the gimmick did not always work smoothly for me.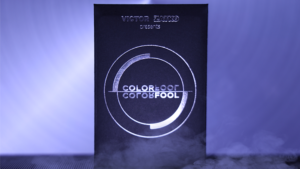 The ad copy states:
"Description:
"This is a gorgeous color change that looks like a camera trick and will blow your friends online away." -Magic Orthodoxy, Reviewer
"Very visual, very sharp, a gimmick that fits a lot of routines, adapt it according to your imagination."
– Bernard Bilis
"Colorfool is very smart, clean and more importantly VISUAL. Don't hesitate, this is very good."
– Mickael Chatelain
"Wow only 3 letters to describe it WTF"
– Etienne Pradier
COLORFOOL is a precision hand-crafted gimmick for insanely visual magic. With this method you will be able to make a card change, appear, disappear, as many times as you want without any kind of reset. The gimmick has been designed to be used in real close up conditions but also works perfectly for social medias.
In a nutshell:
Visual
Ready to go out of the box
No flap
Instant reset
Full routine taught
Get ready to be COLORFOOLED."
I did note that the promotional video shows three changes on a split screen at the same time.  Change (blue back to red back) Appear (blue back to face of the card) and Disappear (blue back to blank faced card).  While it is true that you can perform any one of these effects with the gimmick, you cannot perform all three.  I don't think that the video was meant to be misleading, but I think that showing all three effects could possibly cause some confusion.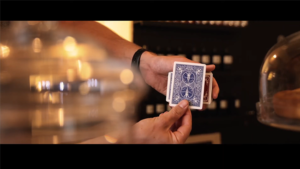 Overall, this trick is a bit underwhelming for me, but it may have its purpose for you!  Check out the video and see if you like the effect.
Big thanks to Murphy's Magic for asking me to honestly assess this product.  If this is up your alley, look for it online at any Murphy's dealer!