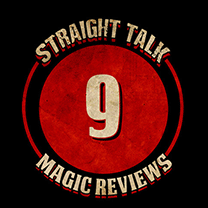 Darkwave ESP is a specially designed set of ESP cards that don't just have your standard 5 geometric symbols. In addition to the standard Zenner symbols (circle, cross, wavy lines, square and star) there is a creepy picture and a word on each card. And, the cards are printed in either black or red. There are plenty of things to divine or predict and this adds real depth to your presentation and mind reading.
So what do you get for your $30 purchase? You get 15 red cards and 15 duplicate black cards. Each set of cards have three of each Zenner symbol with a different picture on it. So, for example, you get three red circles and on each card there is a different picture; on one circle there is a crucifix, on the other a vampire and on the third circle card there is a picture of a not so cute rat. In addition to the 30 cards, you also get two double backers, two blank faced cards and four double facers that are red on one side and black on the other and each side has a different picture on it. For example, one card has a circle on it with a picture of a vampire in black ink and the other side is printed in red ink and has a cross and a picture of an undead horseman. Finally, the cards come in a custom made box that has the Zenner symbols on the box edges and a list of 15 words on the back that is a crib for the various pictures.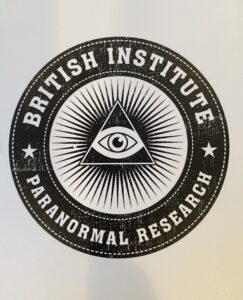 The backs of the cards have a graphic design of an eye in the middle of a triangle that is surrounded by a circle and the words "British Institute – Paranormal Research". The cards are printed with this "Institute" logo to lend some credibility to the study of ESP, as opposed to cards that are printed on standard playing card backs.
These cards are great because they are marked and incredibly easy to read. In an instant you can divine the symbol and color. There is also a very clever system to divine the picture and the word that is printed on the card that adds to your mindreading process. There is some fishing to determine the picture, but the system presented does not make it feel like you are fishing at all.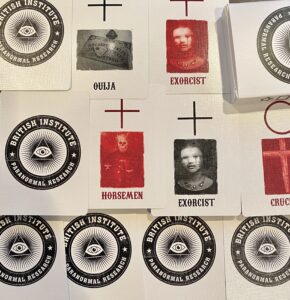 Included with your purchase is a password protected downloadable instructional video taught by Cooper. The video is excellent in all respects. Big Blind Media filmed and produced it in the BBM red room and the production value is awesome as per usual. The actual teaching is also great. Cooper teaches every aspect about the cards and how to use them and then teaches some totally awesome and very fooling routines. Cooper teaches a basic read which can get you going immediately. His syncronicity routine uses two spectators and is quite astonishing with a kicker prediction ending. There is so much more including a killer Out Of This World routine. Like, mind-blowing outrageously good! Cooper performs each trick to a live audience so you can see the power of these routines.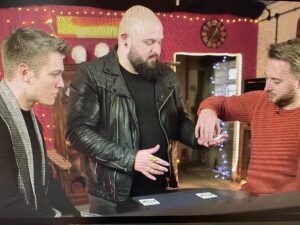 Darkwave is a super set of ESP cards for many reasons. The method is impossible to detect and you can divine so much information for each card. The macabre images add a dimension to your story and it will grab your spectators. This is a knock out in the ESP genre! This will kick anyone's ass!!