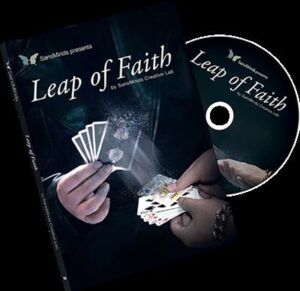 Think Princess Card Trick! Do you like this plot? You show you spectator a bunch of cards and ask them to pick one in their mind. They don't tell you which card is theirs and in this version you flick the stack of cards with all the faces showing and instantly one card vanishes. The thought of card is gone! The spectator had been holding 5 cards and when they look, they now have 6 and the thought of card is there! Cool right?'
With your $29.95 purchase you get a 49 minute instructional DVD and a packet of material that you need to make the gimmick. This arts and crafts project is significant. Although the product box says that it should take about 15 minutes of D.I.Y. time, I would say it will take you over an hour. Unless of course you are an expert card splitter and you do everything perfectly the first time. So, be prepared and bring your patience.
The gimmick is really cool once constructed, but I really wish they had pre-made this gimmick and mass produced it so that it is ready out of the box. That would have been awesome.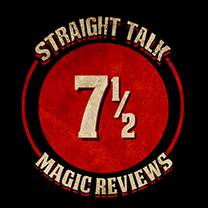 Another concern is that when the instant of magic happens, there is something that can be seen that is clearly not right and will raise questions and solicit an immediate "let me see that" demand. Reset time for the gimmick is about a split second, but you also need to organize cards and doing that requires a cheat sheet or good memory.
The ad copy states:
"Leap of faith creates a powerful connection between you and your spectator.
SansMinds Creative Lab has modernized a classic plot and made it even more streamline and visual.
Imagine a thought of card, that only the spectator knows, visually vanishes in the performer's hand and reappears in the spectator's hand.
No more complicated moves and you can quickly reset the effect.
When the effect is finished you will leave your spectator an impossible experience and a question in mind.
How did you do it?
This is Leap of Faith.
Check out the trailer now to experience the impossible moment!"
This trick is not hard to perform or to learn and it really packs a punch. The concept behind this classic is a strong today as it ever was. If you want to get your hands on this secret, go to any Murphy's Magic dealer.
I appreciate Murphy's sending this over for me to review so I could give it an honest once over.