You take out a wallet, show an old looking picture of your grandfather (or magic professor – or whoever you want it to be) begin the story…  this is my grandpops… he was always able to guess a card that someone would select (the performer then removes 5 cards from the wallet and displays the faces)…he would bet money on it and he always won, ALWAYS!  (the spectator names the mentally selected card and the performer reveals that grandpops knew it by showing them proof!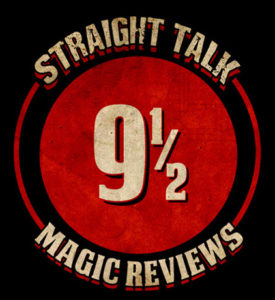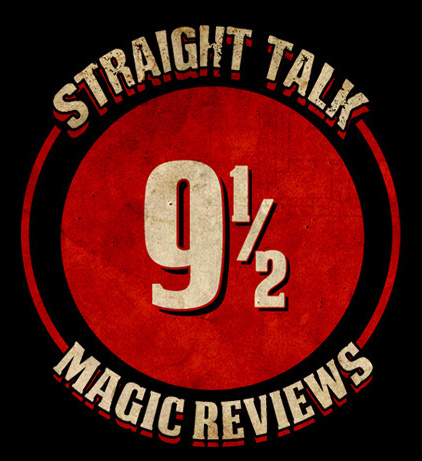 It is a simple and quick trick and it is really impressive to laypeople.  The method is not new and there are many tricks similar to this, but Legacy V2 is packaged and presented in a way that has character, appeal and a great story.
With your purchase of Legacy V2, you get a gimmicked wallet, five specially printed playing cards (that are not Bicycle backs) and everything you need to prove that Grandpops knew in advance the spectator's selection.  You also get an online link to an instructional video that is taught by Andi Gladwin, which can be downloaded to your Vanishing Inc. account.
The video is a touch over 13 minutes long and starts with a performance of the trick.  Andi's teaching is straight and to the point.  There is no reason that the video needs to be longer and the instructions are well organized and easy to follow.  There is no appearance by the creators; Jamie Badman or Colin Miller.  You also get a downloadable 18 page PDF containing Legacy Bonus Ideas which include some bells and whistles to the core routine and also a written out more detailed patter than is presented in the instructional video.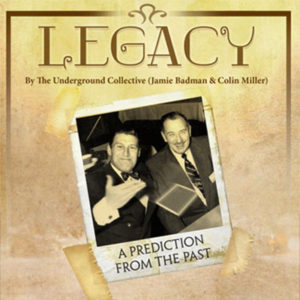 The ad copy states:
"From the creators of Heirloom, one of the best-selling tricks of the last decade, comes a miracle that fits in your pocket.
Having been out of stock for years, we are thrilled to be offering the updated edition of this landmark trick. This new edition includes video instructions and brand-new performances, to give you the best learning experience possible. Plus, you get all of the gorgeous props, of course.
Legacy is the kind of trick we search for as magicians. It's self-contained, can be carried with you at all times, and is engaging from start to finish. Your audience gets to know YOU and YOUR MAGIC during the effect.
The effect is simple: a story of your grandfather's greatest magic trick, performed using his original props. You remove a poker hand from his old wallet and have someone think of one of the cards in the hand. You then show that even from the grave, your grandfather knew exactly which one the participant freely picked.
Easy to do
Self-working
Includes all props (including the custom leather wallet)
This is a blockbuster effect that you will be proud to carry with you.
Package includes wallet, cards, and video instructions."
As stated above, the trick is very easy – super simple to perform.  Anyone can do it.  The routine is enhanced by a new idea by Joshua Jay, but I do not think this is "self-working."  Of course, there has been much debate over the term, but I would say that there is no sleight of hand needed.  The performer does need to remove the reveal card, but it does not qualify as a move.   The trick can be reset almost instantly and is great for table hopping so long as you don't have the same spectator view the trick twice.  Think restaurant workers!  If you do perform this trick more than once to the same spectator, then they will instantly know and understand the method and the amazement will instantly be gone.
I personally love this trick, the materials and the story with it.  It is fun and easy and you can carry it with you without taking up too much pocket space.  It really slays lay people.  It's not going to fool your magician buddies, but I promise you that your friends and spectators will love this.
Thanks to Murphy's Magic for asking me to provide an honest review of this great product.