For 5 bucks this is a great anytime anywhere card trick that is really entertaining and surprising to your spectators. This is an excellent addition to Murphy's Magic "The Vault" series. To get right to it, for your 5 spot you get a downloadable video in which Juan Tamariz teaches a trick which he claims original presentation, but not method.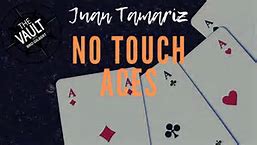 In a nutshell, the spectator sees the performer place all four Aces face down on the table. The spectator then chooses a pile for the performer to cover with 3 face down cards and it is done very fairly. The perform covers the other three face down Aces with 3 face down cards so there are four piles of four face down cards. The performer then touches the spectator's arms and guides her to turn over the cards so that the performer does not again touch the cards, Amazingly, when the cards are all turned over, all the Aces have joined together, impossibly, in one pile.
The instructional video is approximately 5 minutes in which Tamariz excellently teaches the how-to and the necessary sleights. The trick is not hard, but it is not self working. The sleight is not difficult and in the grasp of anyone that loves card magic, even beginners.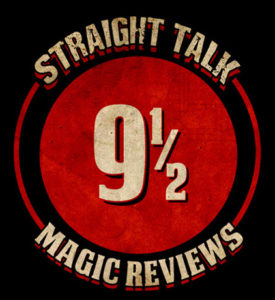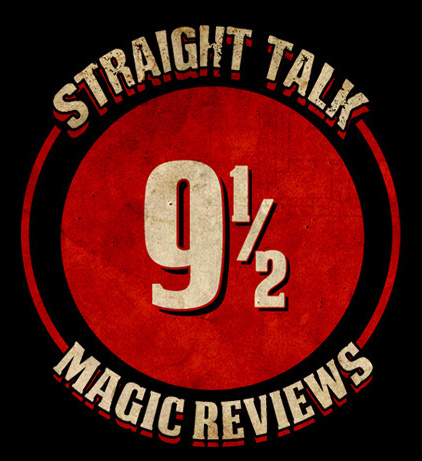 This Ace assembly is great because you can always perform it with any deck of card and there is no set-up whatsoever. All you have to do is pull out the four Aces and drop them on a table – yes, you need a table to perform this trick. This is a great trick to perform for friends or in casual settings.
Tamariz's presentation is funny and very engaging and really dresses up the trick in a unique way.
Although you do not get a presentation video with the download, it is available on the Murphy's Magic website to watch for free and lasts about five minutes. The trick can be done over five minutes or it can be done more quickly, depending on the environment you are in and the attention span of your spectators. With Tamariz's presentation, I think you will grab everyone's attention.
The ad copy for the video says:
"An easy-to-do, hands-off Ace Assembly where the spectator does all of the magic!
Four Aces are placed on the table, and a spectator selects ONE of the Aces. Three cards are placed on each Ace, forming 4 piles – each having an Ace and three other cards. Magically, all of the Aces magically travel from their piles and end up together in the selected pile. A masterpiece of presentation!
The magician and your teacher: none other than Juan Tamariz!
Juan Tamariz is a one-of-a-kind performer. A household name in his native Spain, he is one of the most unique and talented performers ever to grace our art. In the tradition of Vernon and Slydini, he has blazed his own enchanted trail. His books on magic are required reading for any thinking student of magic. His repertoire is vast as well as legendary; he once performed for 74 weeks in a row on television. He is in constant demand and is often mobbed on the streets of Madrid by adoring fans. He is one of those special performers who can take the spectators on a wonderful journey – a magical journey through the heart as well as the mind.
Juan is the consummate performer. Armed with only a deck of cards, he can entertain a small group or a packed auditorium for hours. He is hilariously funny, but at the same time he'll fool you like you've never been fooled before. He is one of magic's greatest thinkers, a master of misdirection and a magic philosophy, and he has never had a large body of material recorded… until now!
Download the video and learn this fun and astounding effect!"
I have reviewed a bunch of "The Vault" releases and this is a superior product – well, it's Tamariz!