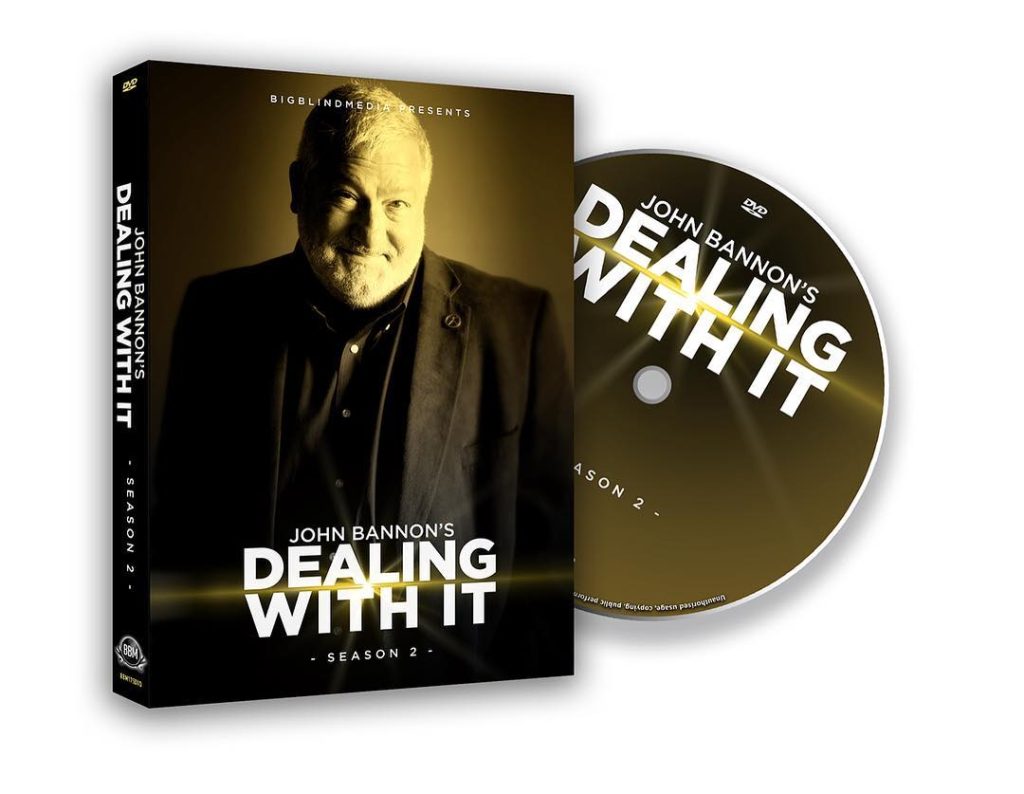 He obviously sold his soul! There is just no way an ordinary man, without the help of the devil, can come up with and present such consistently strong and awesome card magic. He takes from here and there and shakes it up or adds to it and it keeps me hungry for more. Yes people, I am talking about John Bannon. Of course Big Blind Media is behind the camera and the end result is just another insanely great product. Don't believe me, check it out yourself.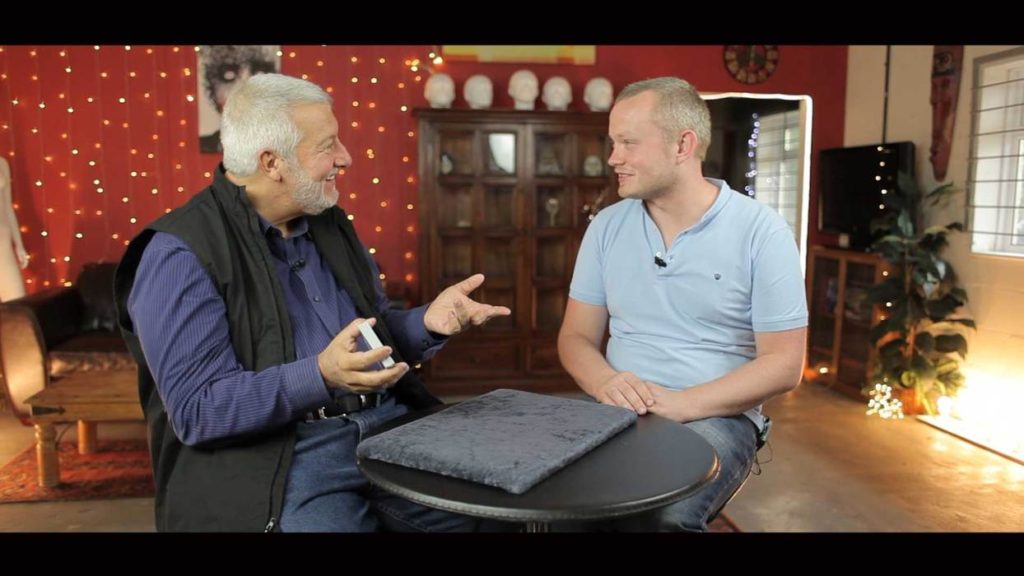 First off, the price is great. $20 for a John Bannon private lesson that teaches 7 tricks (with the bonus Flipside Assembly) is a super value. Also, included as a bonus with the JB Double Life – his own version of the double lift. I would say that some of these tricks alone would be worth $20 by itself, including On The Border, which I am totally obsessed with and have been performing repeatedly to total astonishment. It is an Alex Elmsley trick in which you take two cards out of the deck before anything happens. You indicate that one of your cards will be the value of a card and the other card will be the suit. When put together, the value and the suit make up a new card. You then ask your spectator to deal to any card of their choice and in the end, the combined value and suit match the spectator's card. Truly amazing trick.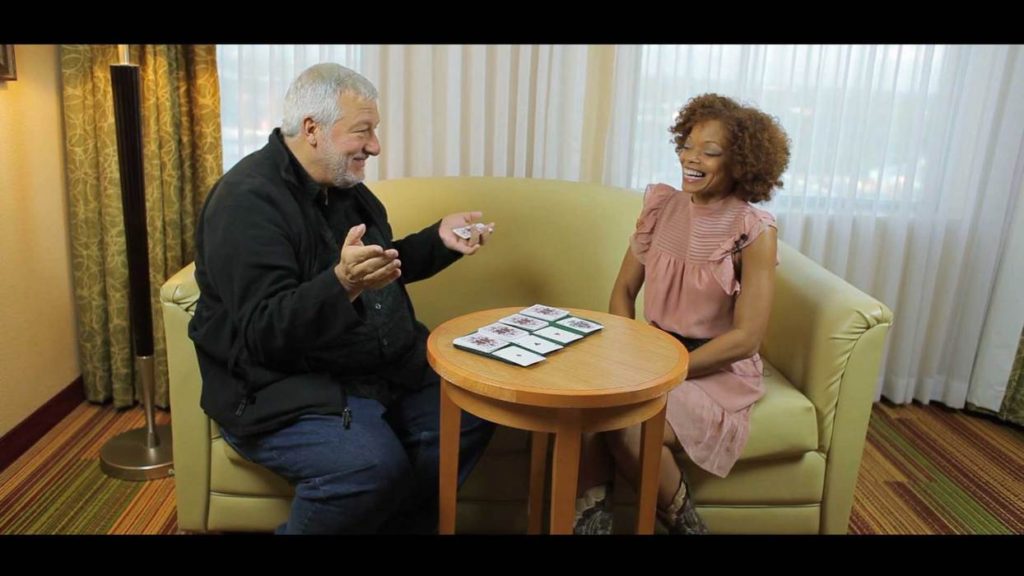 The ad copy for this project consists of a testimonial by John Carey and a very brief explanation of what you will be getting. This project is a compilation of card tricks that can be performed with minimal moves and not gaffs. You may have to start off with a set-up, but nothing too crazy.
The ad copy states:
"Dealing With It 2 is yet another outstanding collection of incredibly strong and oh so practical card magic from the mind of John Bannon. You will be fooled badly by this material and then be thrilled at how easy these miracles are to learn and perform!" – John Carey If you want incredibly powerful, simple to do card magic routines that can be performed with just a normal deck and your wits (no gimmicks, gaffs, mirrors, flaps or bits of elastic) then Dealing With It Season 2 has you covered! Devious construction, captivating presentations, no difficult moves – just tricks that you will be desperate to get out and perform the second you see them. Dealing With It Season 2 showcases the six brand new routines John Bannon created for his infamous Genii magazine column in 2018. Each of these six masterpieces ably demonstrates Bannon's wily mind at work. No other magician has that uncanny knack of simplifying and streamlining tricks and somehow making them BETTER! You'll also learn the JB Double Lift – a super natural looking double lift that is easy to learn but is destined to be your go-to sleight forever! Jump in now and start DEALING WITH IT! Featuring: Chicago Fire La Giaconda On The Border Prophet Motive III Rockstars Three Part Harmony BONUS – Flipside Assembly BONUS II – also learn: The JB Double Lift"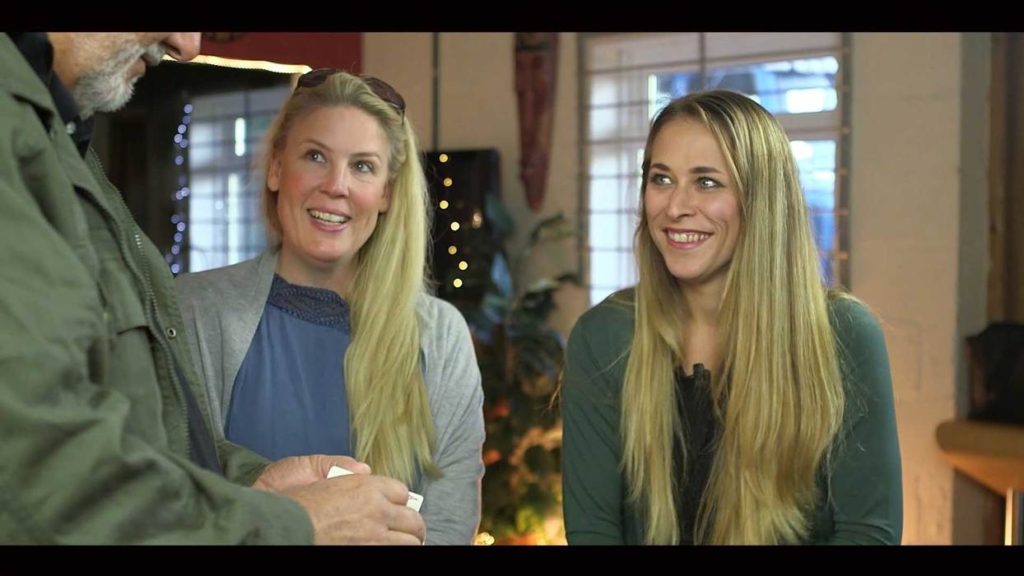 Each trick is performed by Bannon to a spectator or two. For most of the performances he is either in a hotel room or hallway of a hotel conference room, but also there is a performance in the Big Blind Media studio. In one performance, Cameron Francis sits in as a spectator. Bannon also explains all the tricks in the Big Blind Media studio with the help of Liam Montier. Of course the production value of the explanations is excellent as we have come to expect from Big Blind Media. You will have to be able to do fundamental moves to perform these tricks, but what is required is not hard at all.
To sum it up, $20 bucks + Bannon + Big Blind Media = Home Run!