---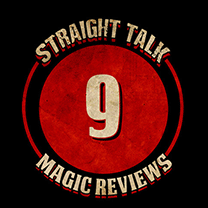 Control is an awesome utility device that allows you to move ordinary objects without touching them. These objects include dollar bills, guitar picks, a deck of cards, cigarettes, a pebble, straws, paper balls, bottles of water and pens. This is just a sample list of items that fall under your trance when you are adorned with the Control gimmick.
Control costs $60 and it comes with a password protected link for a downloadable instructional video that contains more than two hours of video. Of course, it also comes with the Control device and several other pieces that you either use without alteration or use to make a piece for performance.
The utility device is very strong and some of the other parts are somewhat fragile and because of that the first part of the instructional video contains a warning. If you are like me, I shoot first and ask questions later, or translated, I open the box first and look at instructions second.  Well, I broke a piece of something that was included and had I watched the video first that would not have happened.  I think that the box and delivery system should have been modified for this very reason.  Not a game changer, just a bummer.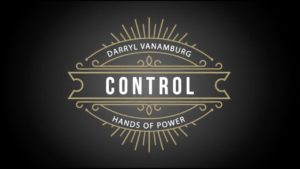 The utility device is very well made and it comes with a piece that allows you to clean up and reload in an instant. This whole project is very well thought out.  Portions of the instructional video showcase Gregory Wilson, Titanas and Chris Oberle performing and teaching various tricks with the control gimmick.  The instructional video contains live performances and studio performances and the instruction is excellent.
The production quality of the video is excellent, which is not surprising since it is a Murphy's Magic product.
The ideas presented are just the tip of the iceberg. There is so much room for expansion and development that I hope that someone opens up a Facebook group for the exchange of new Control ideas.
When using Control, you need to be aware of certain angles as you perform and how to ring the device in and out of play. Although the effects are not truly impromptu, they appear to be due to the many pieces that come with Control.  For some effects, you need to load something into an object and for other effects you are ready to go with what you get in the box.
Because of my mishap and because small things get lost, I implore Murphy's to sell additional pieces.
With Control you will be performing killer PK effects in no time! This is a top notch product!
This great product is available any please where Murphy's Magic products are sold.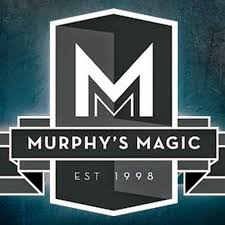 www.straighttalkmagicreviews.com